Erice - Sicily (Italy)
Sunday 30th August Friday 4th September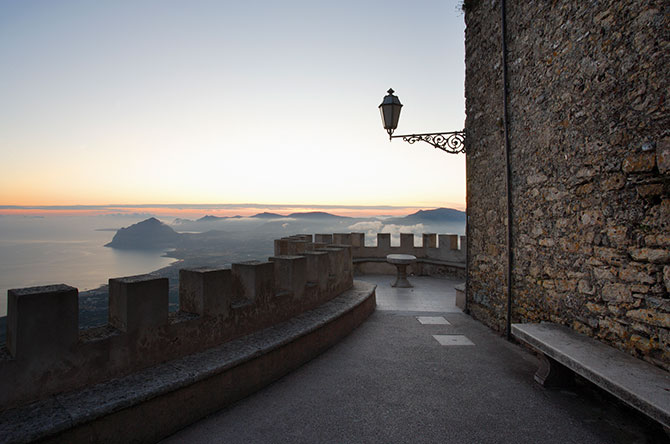 Info: Ph. +390670497980 Email: astangayoga@libero.it
Late summer Astanga yoga workshop
Teachers: Rossana Galanzi and Désirée Trankær
Join us for this open workshop, all are welcome, beginners and experienced.
The workshop will be in San Giovanni monastery, now a charming hotel with stunning views across western Sicily. Erice is an ancient spiritual centre, revered since prehistoric times, the Phoenicians and Greek civilizations have settled here. Home of the best almond cakes in the world!
Lino Miele will give a pranayama class in the afternoon on Wednesday the 2nd.
The price for 6 classes is 150 euros, for a single class 30 euros.

As for the accommodation, Hotel Villa S. Giovanni, is offering special prices for the yoga group, please contact: villas.giovanni@libero.it - Attn. Mrs. Pinola if you wish to book you a room in this hotel.
Web site: www.hotelsangiovannierice.it

| | | |
| --- | --- | --- |
| | | |